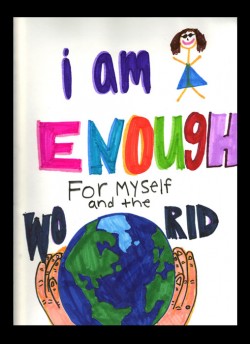 Name:
hayley
Age:
14
Who Are You?
It's difficult to describe myself, but in best words possible, I am an outgoing, random, funny and beautiful person inside and out, i know how to make others feel better and I don't let anyone else make me feel inferior. I listen to my heart and mind and do what I think is right. I love to sing and act and boys hurt me a lot.
Whose arms do you fall into?
Mainly I fall into my dad's arms, not about everything but a lot of things, mainly when I'm sad. Music for me is a coping method, friends also help me, but some things, like Scott said, are left in your closet or your front pockets.
What is the one miracle you are waiting for?
I am waiting for love, to be loved back by someone. For someone to make me feel good about myself to tell me I am beautiful.
What is your weapon?
Masturbation.
Who do you miss most?
Robert.
What are you scared of?
Not being accepted.
What is your favorite memory?
When I was little, playing, with no worries about life or any problems or fears.
When was the last time God spoke to you and what did He say?
My first time masturbating letting me know its okay.
What words are you holding onto in your pockets?
Fear, acceptance, masturbation.
What's the best advice you've ever been given?
Stay strong and true to yourself. Never change, Don't let others let u feel inferior.
What advice would you give to your parents that will help them in raising you?
Don't ask. Just love.
Is there sometimes an emptiness inside you and what does it feel like?
Yes like a hole in me.
Are you enough?
Yes, I am.