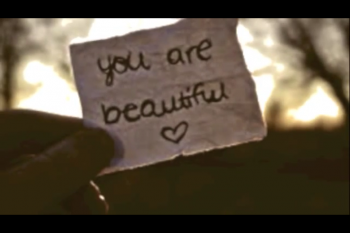 Name:
Hilary
Age:
16
Who Are You?


I am a believer, walking through this magical journey called "life."
Whose arms do you fall into?


I fall into the arms of my parents. They are always there to support me and love me for who I am. Love comes and goes, but my parents will always be there to pick up the pieces.
What is the one miracle you are waiting for?


I am waiting for the plague of bullying to stop. I am sick and tired of seeing the suicides of victims of bullying.
What is your weapon?


My weapon is my outspoken nature. I will never let someone force me into a situation I do not believe in.
Whom do you miss the most?


I miss my grandmother. She has been dead for 9 years. There isn't a day in the world I don't think about her.
What are you scared of?
I'm scared that I won't have enough time to see and experience everything.
What is your favorite memory?


My favorite memory has not been made yet. I have a lot of good memories, but I'm still creating my favorite.
When was the last time God spoke to you and what did He say?
God spoke to me when I saw you speak at my youth group convention. He spoke through you by telling us your amazing and inspiring story of courage and hope.
What words are you holding onto in your pockets?


I'm holding onto "You are the best you can be." It always makes me feel better when I am feeling depressed.
What's the best advice you've ever been given?


I know it sounds corny but I love the phrase, "when one door closes another opens." It always motivates me through all my rejections and hardships.
What advice would you give to your parents that will help them in raising you?


They're already amazing, I have no advice.
Is there sometimes an emptiness inside you and what does it feel like?


It feels like something eating away at my happiness.
Are you enough?


Yes, I am. I am enough because I believe in everything I do. Sometimes I doubt myself, but I know I have a good head on my shoulders and everything will work out in the end.